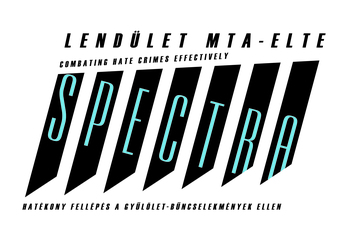 Petra Bárd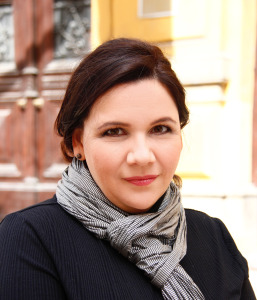 Petra Bárd LL.M. PhD is Associate Professor at Eötvös Loránd University, Faculty of Law, Department of Criminology and teaches criminal policy, criminology, EU human rights and criminal justice. She is Visiting Faculty at the Central European University's (CEU) Legal Studies Department and lectures at other universities across Europe including Belgrade, Frankfurt and Vienna. In her research and her more than 150 pieces of publications she targets issues at the intersection of EU criminal cooperation, mutual recognition, mutual trust, rule of law and human rights issues. She used to work as a Senior Researcher at the National Institute of Criminology, Hungary for more than ten years, and this is where she started to pursue research on the most severe manifestation of prejudice in contemporary European societies: hate crimes. As Council of Europe HELP (Human Rights Education for Legal Professionals) Focal Point she designed a course and organised trainings on the fight against hate crimes for judges and public prosecutors. She works in close cooperation with academics and NGOs fighting Anti-Semitism, Antigypsyism, racism, homophobia and other exclusionary belief systems. She participates in numerous professional networks dealing with human rights and the rule of law. She authored several studies on behalf of the Center for Policy Studies for the European Parliament, the Fundamental Rights Agency and the Committee of the Regions. She is member or board member at multiple scientific societies and commissions of trust, such as the Hungarian Society of Criminology and CEU's Ethical Research Committee.
Ildikó Barna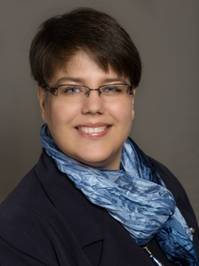 Ildikó Barna is a sociologist. She is an Associate Professor at ELTE University Faculty of Social Sciences Budapest, where she also serves as Chair of the Department of Social Research Methodology. Her research topics include antisemitism, hate crime, hate speech far-right, xenophobia, holocaust and post-holocaust, and quantitative research on archival sources. She took part in numerous research projects. Her most recent ones include Countering Antisemitism Through Testimony with the USC Shoah Foundation, "The Jews in Hungary 2017", a survey research led by András Kovács, and a research project with the Tom Lantos Institute on Modern Antisemitism in the Visegrád Countries. Between 2013 and 2015 as the Research Director of Action and Protection Foundation she developed the methodology of monitoring antisemitic hate crimes and incidents in Hungary. Under her supervision, the Foundation published reports on a monthly basis. In 2015, she was a Visiting Fellow at the Mandel Center for Advanced Holocaust Studies at the United States Holocaust Memorial Museum, Washington DC where she started her research project on Hungarian Jewish Displaced Persons. In 2017, she was granted the European Holocaust Research Infrastructure Fellowship and the János Bolyai Research Scholarship of the Hungarian Academy of Sciences for 2017–2020.
Tamás Dombos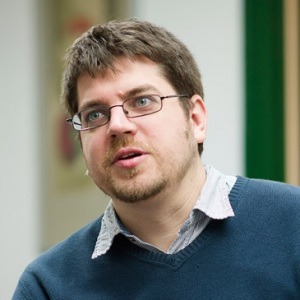 Tamás Dombos economist, sociologist, anthropologist. Between 2001 and 2011 he worked as a researcher at the Center for Policy Studies at Central European University conducting research on equal opportunity policies. Between 2015 and 2017 he was lecturer at the Faculty of Social Sciences at Eötvös Lóránd University; since 2017 he has been an expert at the Faculty of Law Enforcement at National University of Public Service; he is a recurrent guest lecturer at the Budapest Corvinus University, the Faculty of Law at Eötvös Lóránd University and the International Law Enforcement Academy. He has been working for Háttér Society since 2007, first as a volunteer then as a paid staff member. He coordinates the advocacy and research activities of the organization, supports the work of the legal aid service and is responsible for the international relations of the organization. Since 2012 he serves on the board of the Hungarian LGBT Alliance, the national umbrella organization. Tamás has an extensive experience in researching and advocating for the legal and social equality of sexual and gender minorities (LGBTQI people); in recent years he has worked on several projects concerning victims of homophobic and transphobic hate crimes.
Borbála Fellegi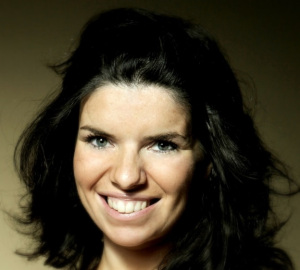 Dr. Borbala Fellegi, PhD is a researcher, mediator, conference and peacemaking circle facilitator as well as a trainer and lecturer. Her PhD thesis was about the implementation of restorative justice in Hungary. From 2008 on, as founder and executive director of the Foresee Research Group (http://www.foresee.hu/en/) she is in charge of Hungarian and EU programmes researching the potential application of mediation and peacemaking circles in community conflicts and in the prison settings as well as doing different community building, researching and training projects in Hungary related to conflict resolution. Since 2015 she has been in the faculty of the US-based International Institute for Restorative Practices' Graduate School (www.iirp.edu). She has been working as consultant for the Council of Europe, the UNODC, the National Crime Prevention Board and the Office of Justice in Hungary. She gives trainings and lectures at five universities, incl. the co-foundation of the 70-hours accredited 'Dr. Fellegi & Winkler Mediator Training Programme' (www.mediatoroktatas.hu). Besides numerous articles and book chapters she is the author of the book 'Towards restoration and peace' (Napvilág, 2009), one of the first comprehensive studies on the implementation of restorative justice in Hungary. Her publications can be downloaded from: http://www.foresee.hu/en/
List of publications
Gábor Héra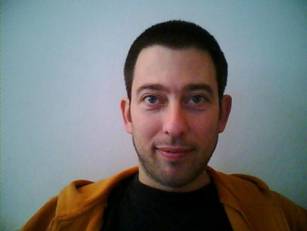 Gábor Héra, PhD, is a researcher and a sociologist. He investigates the manifestations of discrimination, prejudice and hate crimes against the Roma minority. As founder and lead researcher of HOLO. (http://www.hatasmeres.hu), he is responsible for the planning, the monitoring and the implementation of project evaluations, especially in the field of social integration. During the completion of the over 60 works of research he has conducted in the past 20 years, he has gained not only theoretical but also practical insights into the nature of social exclusion and discrimination. He was a lecturer of methodology courses at four different universities for 10 years, currently he teaches at the NKE Doctoral School of Police Science and Law Enforcement in Budapest. He is the co-author of the textbook "Methodology – Introduction to the research of social phenomena", that was published for the third time in 2015. He supports several national and international programs as a researcher and works at the Foresee Research Group. For more details see: heragabor.com
Eszter Kirs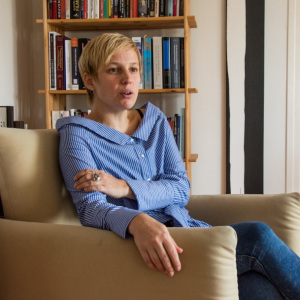 Eszter Kirs has been an associate professor at the Institute of International Studies of the Corvinus University of Budapest since 2016. From 2003 to 2018, she has been lecturing International Law at the Faculty of Law of the Miskolc University. She obtained a PhD degree in 2009. Apart from her academic career, she has been a legal officer of the Hungarian Helsinki Committee since 2013 where she contributed to a number of projects focusing on the efficient prosecution of hate crimes. She had a special focus in her academic research on International Criminal Law, and she was a member of a defence team at the UN International Criminal Tribunal for the former Yugoslavia from 2010 to 2015. She was a visiting researcher at the Columbia Law School as a Fulbright Scholar in 2009-2010 and has been involved in a number of international research projects. She is the author of a high number of academic papers and published two monographs on Transitional Justice in 2012 and on the operation of the ICTY in 2018.
Veronika Szontagh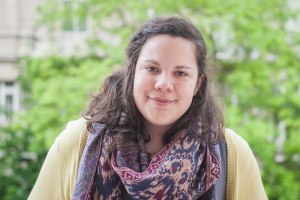 Veronika Szontagh minority policy expert, criminologist. She earned his degree form Eötvös Loránd University. Veronika is a PhD candidate at the Eötvös Loránd University's doctoral school, her research topic focuses on hate crime and victim blaming. She is a lecturer of criminology courses at the University. She was granted the New Excellence Program of the Ministry of Human Capacities in 2017 and since 2018 she is a junior research fellow at CCS Institute for Legal Studies.
Erik Uszkiewicz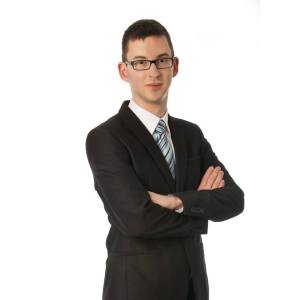 Erik Uszkiewicz earned his law degree summa cum laude from the Eötvös Loránd University Faculty of Law in 2011. Erik is a PhD candidate at the Eötvös Loránd University's doctoral school, his research topic focuses on prejudice and discrimination in the jurisdictional practice. In the recent past, Erik worked for various civil society organizations as a researcher and project manager. Currently Erik is working as a communication and business development manager at an international law firm based in Budapest. Erik is involved both in domestic and international research projects, which are related to discrimination, hate crime, the rule of law, democratic culture and volunteering. He is an author of several articles and book chapters published in Hungarian and foreign languages. Erik regularly holds trainings for civil activists, police officers and he is a guest lecturer at Budapest Metropolitan University. As a board member and external expert of Hungarian civil and academic organizations Erik actively helps the operation of these societies. Apart from Hungarian he fluently speaks English and French.