European Society of Criminology's 20th anniversary edition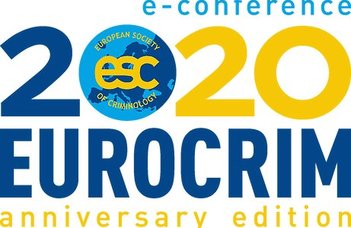 On 10 and 11 September 2020, two members of the SPECTRA research group, Petra Bárd and Erik Uszkiewicz, participated at the EUROCRIM 2020 event, the 20th Annual Conference of the European Society of Criminology (ESC).
The two SPECTRA researchers – who are at the same time founding members of the ESC Working Group on Hate Crimes – organized two panels. They directly contributed to the first panel examining the correlation between bias crimes and pandemic politics. Petra Bárd analysed the phenomena of victim blaming, hate speech and the proliferation of hate crimes during the COVID-19 pandemic, with a special attention to specific groups of victims. In addition to a detailed analysis of the social and economic situation of the Roma in Hungary, Erik Uszkiewicz summarized the social and security tensions between Roma and non-Roma groups during the pandemic. Petra Bárd chaired the second hate crime panel, covering bias motivation, extremism, and terrorism.
The event provided an excellent opportunity for the SPECTRA research group for another international appearance and to disseminate the preliminary results of the ongoing international legal comparison.
Programme and book of abstracts are available at
https://www.eurocrim2020.com/