Members of SPECTRA Lendület Research Group at the ESC Conference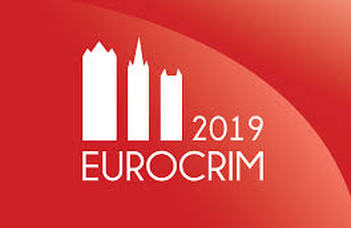 Petra Bárd, leader of SPECTRA Lendület research group and Erik Uszkiewicz, a member of the research group, participated at the Annual Conference of the European Society of Criminology in Ghent, Belgium, between 18 and 21 September 2019.
In addition to summarizing the aims and work of the research group to a large audience, both of them held academic presentations: Petra Bárd highlighted the social prerequisites for tackling hate crimes effectively, with a special focus on European standards in the light of her empirical research in Hungary, while Erik Uszkiewicz presented the latest qualitative and quantitative research data on the institutionalized discrimination against Roma in Hungary.
The conference provided an excellent opportunity to set up a thematic working group on hate crimes amongst members of the ESC, which will be a future forum for exchange of information between experts dealing with this topic.
The flyer of the Working Group on Hate Crimes is available here.