Legal Aid Foundation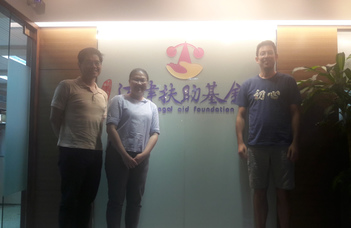 Gabor Hera, one of the researcher our team visited the Legal Aid Foundation in Taipei, Taiwan.
The Foundation provides the general public, and more specifically disadvantaged people, with comprehensive range of legal aid services in order to defend people's basic litigation rights. The services of LAF include legal consultation, mediation and settlement, legal documents drafting and representation in court proceedings. Mr. Hera informed the colleagues of the Foundation about the research questions, approach and methodology of the SPECTRA program.